12. October / 6:00 pm EDT

Price: Free
Join us this Hispanic Heritage Month for a special evening where fashion meets cultural pride in an exclusive collaboration with Descalza, Latinas in Tech North Carolina (LiT NC) is thrilled to offer a masterclass that's both enlightening and empowering.
Event Highlights:
Authentic Style Journey: Dive deep into the diverse realm of Latine style with found(h)er and designer, Lisbeth Carolina Arias. Explore the myriad expressions of Latine style.
Expressive Fashion: Discover how to design daily outfits infused with cultural authenticity and individual panache, suitable for work, parties, or a casual day out.
Overcoming Barriers: Reflect on the unintentional ways we might suppress our cultural expressions, especially in the workplace. This session aims to not just address fashion but to inspire pride and confidence in our heritage.
Personal Wardrobe Revolution: Harness the tools and insights to craft standout and authentic looks using treasures by learning how to make the most out of every piece in your very own closet.
Exclusive Access: Lisbeth Carolina Arias will unveil curated stylish pieces from Descalza, offering attendees the unique chance to make a purchase if anything catches your eye.
Refreshments & Networking: Relish gourmet light hors d'oeuvres and refreshments as you forge connections and exchange tales with fellow participants.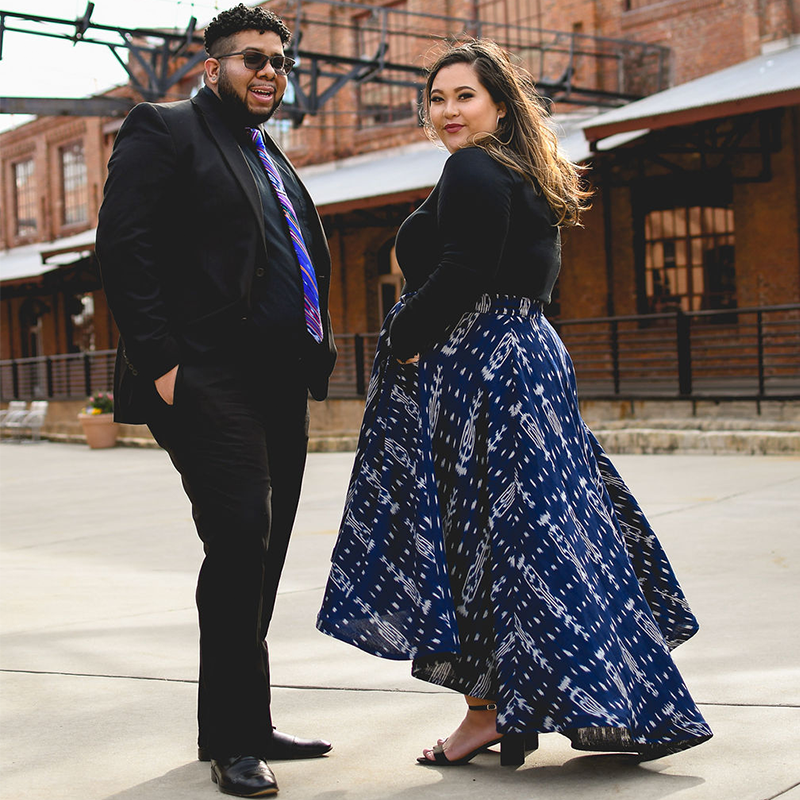 Embrace Hispanic Heritage Month with elegance and authenticity! This is more than just an event—it's a transformative rendezvous that celebrates our shared legacy in style.
Seats are Limited! Mark your calendars and secure your place to partake in this inspiring community assembly. Let's champion style in a way that truly resonates with our rich heritage.
Special Thanks: We express our deepest gratitude to Daniella Ochoa for graciously opening her space to us, enabling this event to thrive in an intimate setting. Your generosity truly brings this experience to life.
Latine Elegance: A Masterclass in Authentic Expression with Descalza's Found(h)er Lisbeth Carolina Arias
12. October / 6:00 pm EDT